Lawsuit Contests Maryland's Congressional Districts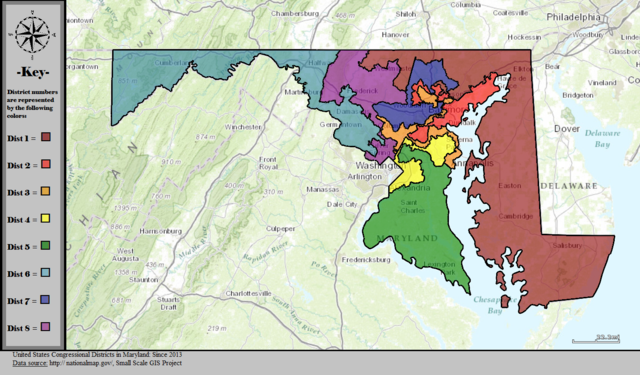 A group called Judicial Watch recently filed a lawsuit challenging the constitutionality of Maryland's current district boundaries. Critics of the current boundaries say they are ridiculous and serve only to stack the deck for a particular party. Back in 2012, the districts were replanned, moving more than one quarter of Maryland into a different district.
If this topic interests you, the lawsuit itself is surprisingly readable. The plaintiffs attempt to use objective standards and math to prove their case. We'll see how their interpretation and argumentation holds up in court. You can read more about this lawsuit here, and you can read the lawsuit itself here.